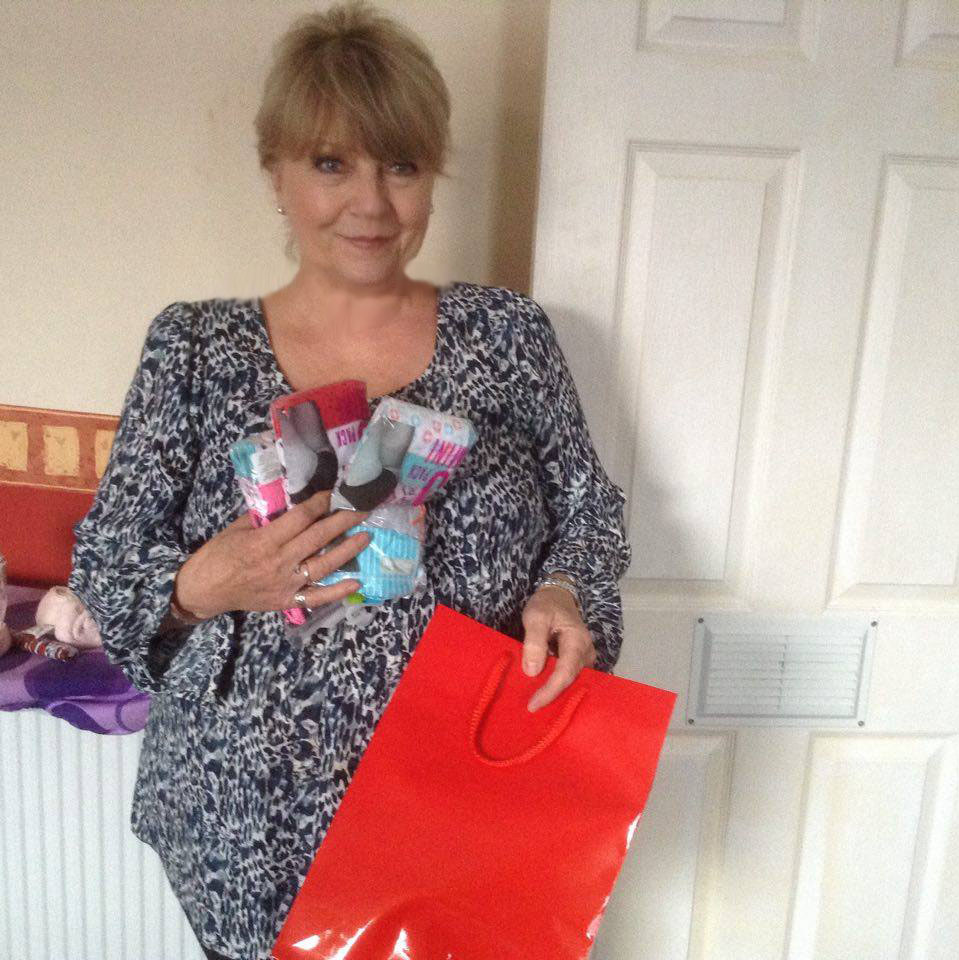 A little bit about Me, The Knicker Lady and My Journey
Like many of us, I have always felt the need to help people who could do with some support. I love getting my teeth into a project. I have lots of energy and like to organise events that draw people in. These events make participants feel good and have fun at the same time it's great to help a cause that speaks to you.
Over the years I have been a fundraiser and /or a volunteer for many wonderful causes including:
Being appointed fundraising co-ordinator for Little Haven Children's Hospice (raising money and speaking across Essex),
Collecting food and clothes and speaking on behalf of Crisis at Christmas,
Advisor at Citizens Advice Bureau,
A reader for Talking Newspapers for the Blind,
School parent governor,
Ambassador for Kidscape anti bullying charity,
Ambassador for World Vision the world's largest children's humanitarian aid organisation
And an Ambassador for Mumba Children's Project.
How The Knicker Lady Began
When I heard about a village in Zambia that needed some help. My friend Hildah comes from the village of Mpongwe and she works hard to make the lives of these poor people better by trying to improve their lives. The men need to travel away to find work, food grown in the village only lasts a few months, often the women are left to feed and rear the children and 70% of all families have been affected by HIV and aids. Money is in short supply.
I have been collecting and sending KNICKERS to this village in Zambia – contributions from kind people in UK.
I knew there was more I could do! I am now reaching out to women all over who are finding themselves in these situations not just this village!
Knickers should NEVER been seen as a luxury!
I also made the BIG decision to build The Empowering Women Sanitary Towel Factory in Zambia.
Mumba Children's Project
I met Hildah Mulenga who started Mumba Children's Project in this country in memory of her son who tragically died when young. She has established a school in her home village and wants to help her people where she can and is always sending money home to help them and looks at ways to help them.
This is where I stepped in!
My day job is to work with people removing troublesome hair and blemishes from their body. This is a huge boost to self-esteem and my aim is always to make people feel good about them-selves.
How could I help the women of Hildah's village? If I could raise their SELF ESTEEM, then I decided I would.
When she told me that not having underwear was often an embarrassment and was demeaning for the women I decided that I would launch a campaign to collect NEW KNICKERS – in all sizes! Even in this country where KNICKERS are readily available, it feels good to put on a new pair, doesn't it!
The Knicker Lady was born!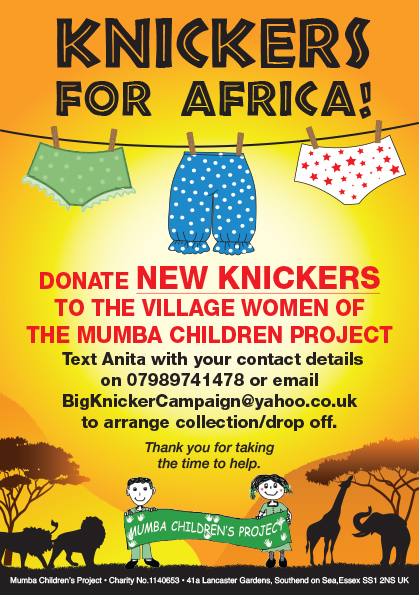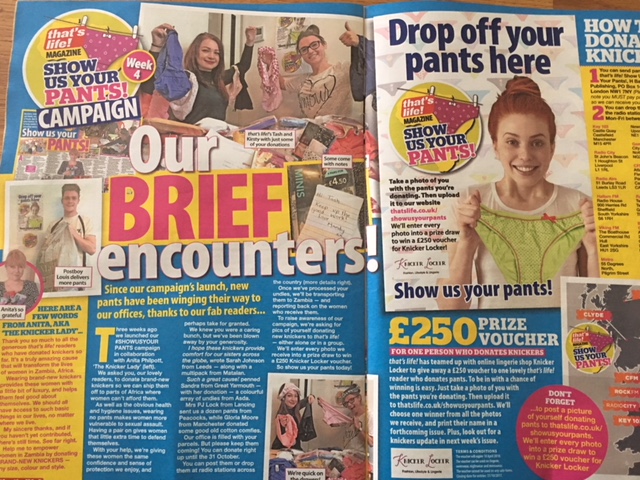 We in the real world are all different shapes and sizes. We are WOMEN IN ALL OUR GLORY!! People have been great responding to my requests for NEW KNICKERS.
Soon I realised that there was more of a problem here, if they have no KNICKERS they cannot use SANITARY TOWELS. So what did they do? Find out more about the next step in my journey The Empowering Women Sanitary Towel Project